Network
Having a say, taking part, sharing responsibility: the structure of the HOCHN network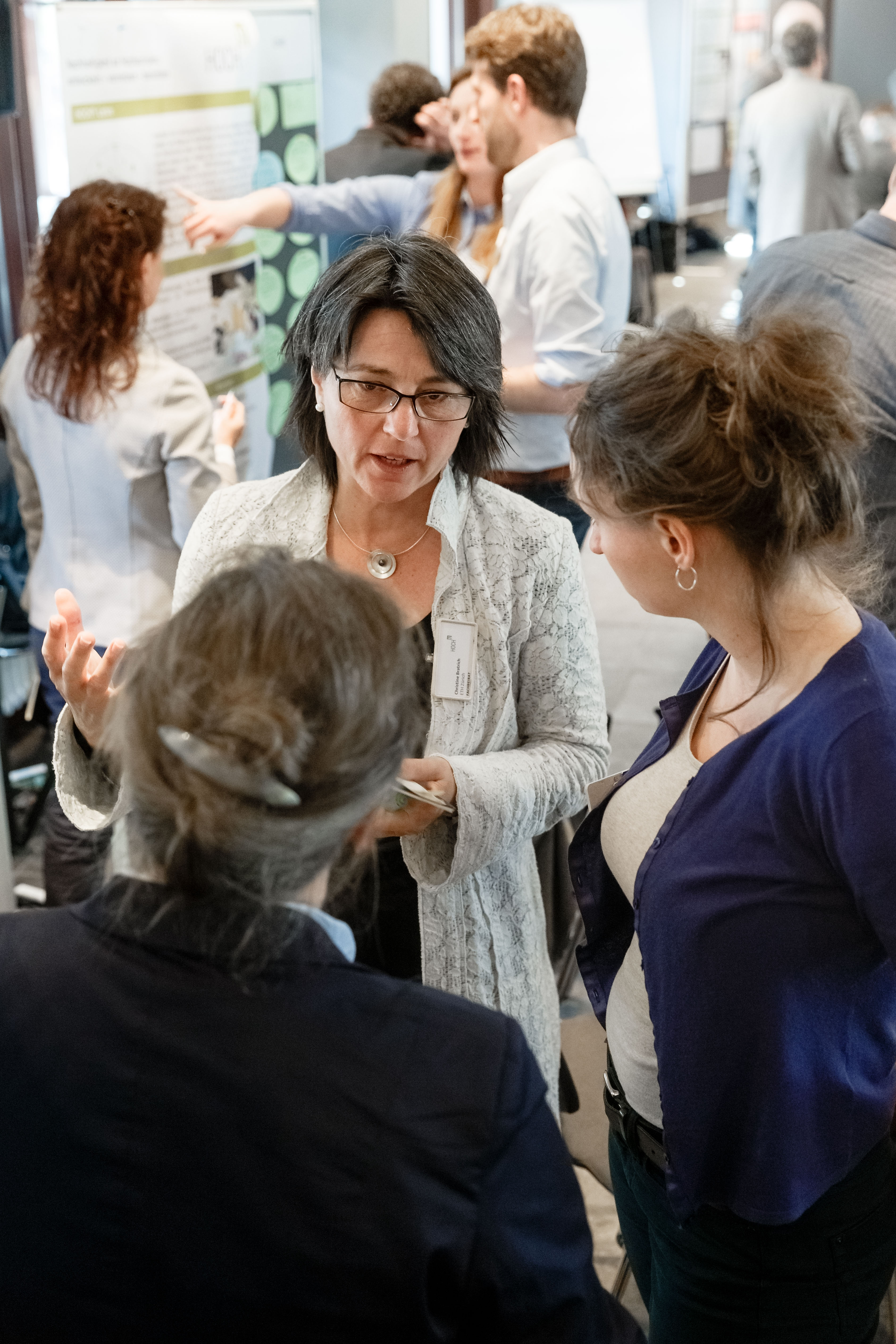 HOCH-N-partner were part of a Germany-wide network of people and institutions committed to the sustainable development of the German higher education landscape. Through the network, they were informed about developments toward a more sustainable higher education landscape and actively helped shape the process. In addition, the participants in the network benefited from topic- and needs-specific networking with other university actors and were given early access to the content developed in the research project. HOCH-N thus facilitated joint learning and collegial consultation in the partner network.
In addition to individuals, there were also HOCH-N partner universities. In this case, the university as a whole was an official partner university in the HOCHN network. In order to become a HOCHN-Partner:in or HOCHN-Partner University, some criteria had to be met. For an overview of the criteria and benefits of participating in HOCHN see the table down below.
HOCH-N networked the sustainable university landscape not only interdisciplinarily but also transdisciplinarily: Practice partners from business, politics and society were regularly integrated into the research and project work.
An interactive continuation of the project results as well as the networked development of further ideas will take place from now on in the Hoch-N-Wiki as well as the "Deutsche Gesellschaft für Nachhaltigkeit an Hochschulen e.V." (german site only). This will allow the synergies from the existing network to be used and further expanded and create a platform that will advance sustainability at universities throughout Germany.
The HOCHN-sustainability map
The HOCHN network, as the starting point for a sustainable higher education landscape, extended across Germany and connected all the individuals and institutions involved who had a say in, contributed to, and shared responsibility for the project.
This map shows all partners in the network at the end of the project. (Available in German only)
Participation in HOCH-N: Requirements and advantages
Overview of the HOCHN network structure
1. Participate
2. Contribute
3. Assume responsibility


The entry into the nationwide HOCHN network on sustainability at universities is a three-stage process:


HOCHN prospect

Partner for a sustainable Higher Education Institutions landscape


Partner for a sustainable Higher Education Institutions landscape

Individual of a German Higher Education Institution with an interest in promoting sustainability in its institution.
One or more individuals of a Higher Education Institution are visibly committed to sustainability and become personal partners in the HOCHN network.
The entire Higher Education Institution becomes an official partner institution within the HOCHN network.

Type of networking:

personally

personally

institutionally

Requirements:

Visible personal commitment in the form of projects for sustainability in teaching, research, operations, sustainability reporting, transfer and/or governance
Participation in HOCHN events

Based on level 2, at least two additional top-down criteria must also be fulfilled:

Application of the sustainability code (HS-DNK)
Published Sustainability Report
Established sustainability committee
Commitment to sustainability (e. g. in the mission statement)

Alternatively, a bottom-up criterion can be fulfilled:

Ten partners from different departments of the institution, coordinate themselves independently

Vorteile:

Exchange with like-minded people
Hoigh level of information
Free participation in HOCHN events (Reimbursement of travel expenses is possible in some cases)
HOCHN is basically free of charge

Visibility on the HOCHN-Sustainability map as a partner for a sustainable Higher Education Institution landscape
Collegial learning and peer counselling in the partner network (topic and demand-specific networking with other actors)
Close networking with key players in the German and international sustainability scene

Visibility on the HOCHN-Sustainability map as a HOCHN partner institution
Status as a HOCHN partner institution offers the possibility of systematic visualisation and appreciation of one's own sustainability activities
Use of the HOCHN logo in the external presentation of the university
Influence on a sustainable development of the German higher education landscape

Other actors in the HOCHN network:

HOCHN affiliated institution


The eleven Higher Education Institutions that form the project network and carry out research in seven work packages, are designated as affiliated institutions.

HOCHN cooperation partner



Advisory board, promoters, other networks and organisations, etc.

HOCHN multipliers


Addressees of the information distributor