United in Diversity - A Europe of Sustainability
18 November 2020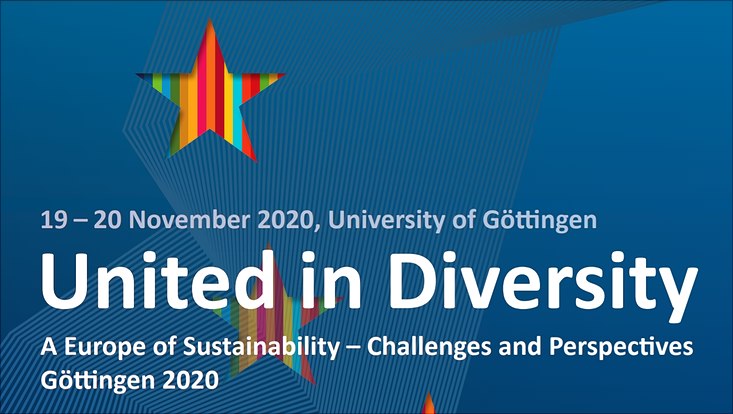 Photo: Universität Göttingen
Virtual conference featuring EU-Commissioner Mariya Gabriel and ERC-President Prof. Jean-Pierre Bourguignon on 19/20 November 2020.
This European conference aims to discuss challenges and perspectives for a Europe of Sustainability. It is organized by the University of Göttingen und the European University Alliance ENLIGHT and is part of Germany's Presidency of the Council of the European Union.
The virtual event will take place on 19 and 20 November 2020. The keynote address will be delivered by Mariya Gabriel, EU-Commissioner for Innovation, Research, Culture, Education and Youth. ERC President ad interim, Prof. Jean-Pierre Bourguignon will attend at a panel discussion on the conference topic. In six webinars will address different topics including inclusive societies, environment and sustainability, or the potential of education and digitalisation for sustainable development in Europe. 
The event is open for all and free of charge. For further information on the programme and the registration visit the Website of the University of Göttingen here (Link). Or have a look at the events flyer (PDF).